By Eric Jacobson
A deserted mansion in Clarkdale is all that remains in Arizona as evidence of the massive fortune of William Andrews Clark, a multimillionaire entrepreneur and the town's namesake. Constructed in the 1930's by Clark's grandson, William T. Clark, the mansion partially burned in 2010 under suspicious circumstances.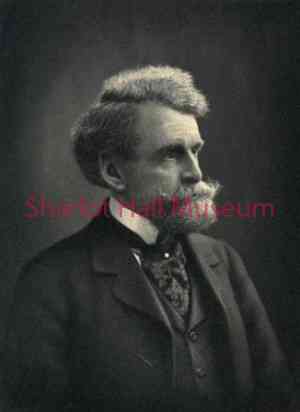 Born in Pennsylvania in 1839, W. A. Clark served briefly in the Confederacy during the Civil War but deserted in 1862 to try mining, first in Colorado, then in Montana in 1863. After moderate success, Clark realized money could be made as a teamster transporting scarce groceries like eggs and tobacco to Montana mining towns. At a time when a miner's monthly salary was four dollars, Clark's eggs were three dollars a dozen and he made a tidy profit.
By 1872 the remaining gold in Montana was in quartz ore. Clark bought inexpensive quartz claims and built his own quartz processing mill. As his fortune grew, he sought mining opportunities outside Montana and decided on Arizona.
In 1888 he visited Arizona and obtained a two-year purchase option on the United Verde Smelting Company in an area now known as Clarkdale. The smelting company serviced a large copper mine in Jerome. Built as Arizona's first company town in the 1880s, Clarkdale included homes, businesses, a hospital, schools and a park. Clarkdale has been on the National Register of Historic Places since 1998.
In 1912 the Verde Canyon Railroad Clark designed connected the Clarkdale Copper Smelter and the Jerome copper mines to Drake, an unincorporated community in Yavapai County near today's Highway 89 and Chino Valley. Today this railroad is a major tourist attraction.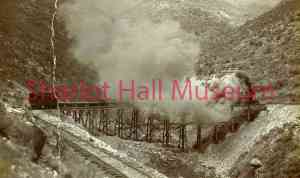 Back in Montana, Clark's success attracted competitors, and soon Marcus Daly struck a seam of copper fifty feet wide and created the Anaconda Copper Company in Butte. The two men were economic and political rivals for years.
Both desired to become U.S. Senators after Montana became a state in 1889. Senators were chosen by the state legislature, so both Daly and Clark lobbied for votes. Neither won a majority, so Clark decided to simply "buy" the legislators. Proof of bribes was obtained by authorities in Washington, D.C., but the Montana legislators elected Clark anyway. The U.S Senate initially refused to seat Clark. This incident and others like it led to the 17th Amendment in 1914 mandating popular election of senators.
Meanwhile, Clark befriended the powerful Miner's Union in Montana and won legislative approval for another Senate term in 1901. He made many promises to union officials but kept few of them.
In 1903 Clark, in partnership with his younger brother J. Ross Clark, decided to construct the San Pedro, Los Angeles, and Salt Lake Railroad which would cut the distance from Clark's Montana mines to the seaports of Southern California by over six hundred miles.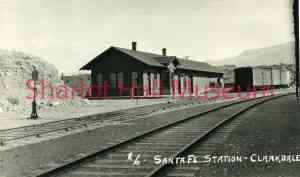 J. Ross Clark knew the railroad needed water to service the steam engines along the six-hundred-mile journey. Even more importantly, William Clark realized he needed a railroad maintenance stop along the way. He auctioned off lots near the proposed stop in Southern Nevada and made nearly a 500% profit. This stop grew to become the tourist mecca, Las Vegas. Clark County, Nevada was created and named after William Andrews Clark Sr. in 1908.
Not everyone was enamored with Clark. Mark Twain said, "Clark is as rotten a human being as can be found anywhere….to my mind he is the most disgusting creature the American republic has produced since Boss Tweed's time."
In 1907 the New York Times estimated that Clark was richer than the oilman John D. Rockefeller! When Clark Sr passed away in 1925, he left an estate valued at over $300 million dollars, approximately $4.3 billion today.
"Days Past" is a collaborative project of the Sharlot Hall Museum and the Prescott Corral of Westerners International (www.prescottcorral.org). This and other Days Past articles are also available at archives.sharlothallmuseum.org/articles/days-past-articles/1. The public is encouraged to submit proposed articles and inquiries to dayspast@sharlothallmuseum.org. Please contact SHM Research Center reference desk at 928-445-3122 Ext. 2, or via email at archivesrequest@sharlothallmuseum.org for information or assistance with photo requests.