On July 9, 1946, a Boeing B-17G "Flying Fortress" bomber, converted into a transport plane, crashed into Mount Tom in Holyoke, MA, killing all 25 on board. Aboard were 15 U.S. Coast Guardsmen, 8 members of the Army Air Corps and two civilians, a U.S. Public Health doctor and an American Red Cross member. Two members of the Army Air Corps were from Prescott, the pilot, Flight Officer Herman (Joe) Valdrini, Jr., 24 and Radio Operator Sgt. Daniel Roberts (Pat) Roe, 20.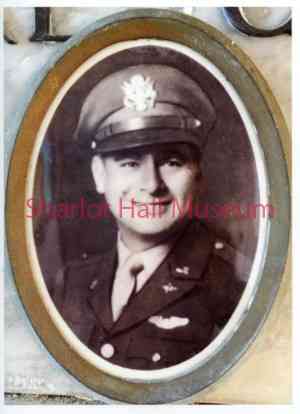 The story is worth re-telling, not only as New England's worst air disaster at that time, but also to remember the twenty-three servicemen and two civilians who died serving their country while returning home from WWII.
Herman Valdrini, Jr. was born in Prescott, February 3, 1922, to Herman Joseph and Mary Catherine Minazzoli Valdrini. In the 1930's, the family moved to Phoenix where Herman completed high school and one year of college. He enlisted in the Army Air Corps Reserves on 9/5/1942, completing flight training at several AAF fields: University of North Dakota, Grand Forks; Visalia, California; and Stockton, California before receiving his coveted wings. He had 843 flying hours and was to be released from service on July 14, 1946.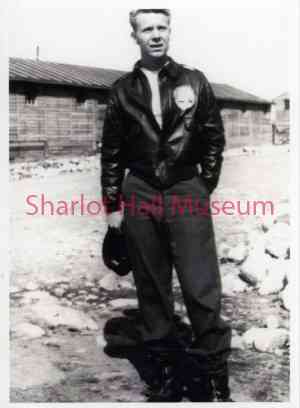 Daniel Roe was born at Whipple Barracks on March 17, 1926 to Daniel O. and Josephine Roberts Roe. His mother described Pat as a popular "All-American Boy." He graduated from Prescott H.S., class of '44. Editor-in-chief of the yearbook, sports editor of the student newsletter, captain of the varsity basketball team, he also played varsity football. While in high school, he enlisted in the Army Air Corps Reserve with parental consent. He enlisted for active duty on 11/14/1944 and enrolled in Scott AFB Radio School in Illinois (Motto: "Thru These Gates Pass the Best Damned Radio Operators in the World."). On July 9th Daniel was en route home for discharge to attend the University of Arizona in the fall.
According to the accident report, Aircraft #9136 departed Narsarsuag, Greenland for Mitchell Field, Long Island, N.Y. via Goose Bay, Newfoundland and Westover Field in Chicopee, Ma, ferrying returning personnel and aircraft from Greenland to the US.

The plane first stopped at Goose Bay, refueled and continued to Mitchell AFB. It was scheduled for an intermediate stop at Westover for US port of entry processing. According to the Army crash investigation report, it was a rainy night. At 10:15 P.M. the pilot contacted Westover Tower for landing instructions. There was no further radio contact. At 10:20 P.M., the bomber descended to approximately 900 feet, crashing into a rocky outcropping on the southeast slope of Mt. Tom, 300 feet below the summit, bursting into flames and exploding. There were no survivors. The time of the accident was established by a gold watch found at the scene, stopped at 10:20.

The crash site, eight miles N.W. of Westover Field, went unmarked until 1994 when Norman Cote, a Holyoke resident, discovered a makeshift memorial. He persuaded local officials and veterans' groups to establish a permanent memorial for the 25 men. A committee of 17 volunteers raised $10,000 and worked eighteen months to erect a permanent monument.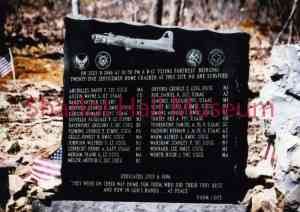 Fifty years after the tragedy, while laying the monument, something shiny was spotted in the dirt –the I.D. bracelet of Daniel Roe. Robert Cahillane, Committee Chairman, stated "It was like God pushing it up from the ground for us to find." Twenty-five birch trees were planted along the path to the monument in honor of each serviceman. On July 6, 1996, a memorial service and monument dedication took place.
For the last twenty-three years, except for 2020, during the second week in July, families and friends of the servicemen, volunteers, military personnel and residents gather to honor and remember those who were lost.

"Days Past" is a collaborative project of the Sharlot Hall Museum and the Prescott Corral of Westerners International (www.prescottcorral.org). This and other Days Past articles are also available at https://www.sharlot.org/articles/days-past-articles.l. The public is encouraged to submit proposed articles and inquiries to dayspast@sharlothallmuseum.org. Please contact SHM Research Center reference desk at 928-445-3122 Ext. 2, or via email at archivesrequest@sharlothallmuseum.org for information or assistance with photo requests.