By Bob Harner
Although most Arizonans were initially thrilled to learn their new territorial governor was the famous "Pathfinder" and former Presidential candidate, John C. Frémont, many quickly became disillusioned because of his frequent personal business trips and perceived lack of interest in territorial affairs. Territorial Secretary John J. Gosper, who officially filled in for an absent Frémont, hoped to build on that public attitude in his quest for full-time governorship.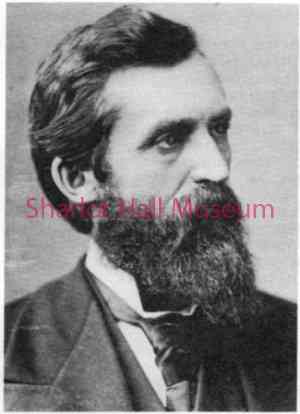 In addition to using the press to praise his own achievements, Gosper further enhanced his public profile with a controversial proclamation during Frémont's absence in 1879:
"Whereas the forceable stopping of stages upon the public highway … is becoming alarmingly frequent … I, John J. Gosper … authorize the payment out of the Territorial Treasury, the sum of $500 to any individual who shall kill … the highway robber while in the act or attempt of robbing the mail or express, or search of the passengers … and the sum of $300 … for the capture and conviction of anyone connected with the robbing…."
Gosper's authorization of vigilante justice (with a higher reward for killing robbers than for capturing them), generated strong reactions. Lily (Frémont's unmarried adult daughter who lived with the family and kept a daily diary) called Gosper's proclamation "a relic of the Middle Ages." But the Phoenix Herald (which Gosper co-owned) stated, "Of the many good acts done by Acting Governor Gosper during his temporary Administration, this one certainly is the best, and too much credit cannot be given him for the prompt and energetic manner in which he is endeavoring to rid Arizona of brigandage."
Gosper's efforts to replace Frémont intensified. In 1880 he personally welcomed Rutherford B. Hayes on the President's official visit to Arizona by boarding the President's train in Maricopa. In his newspaper he referred to Frémont as a "carpetbagger" and blamed him for the increasing lawlessness around Tombstone that would eventually lead to the famous gunfight near the OK Corral.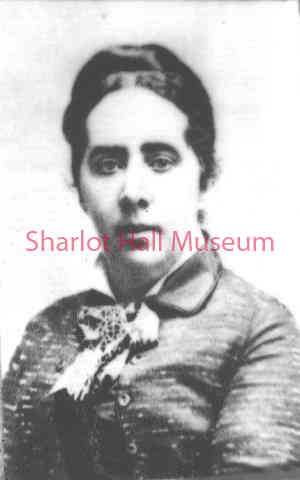 In 1881 he wrote to the new President, James Garfield, suggesting he replace Frémont, as he was already performing the governor's duties more than half the time. In a blatant attempt to curry favor, knowing that Garfield was proud of his own Civil War record, Gosper wrote, "I was a volunteer in the Union Service, and left a sacrifice upon the battlefield, my left leg, and am now using a wooden one as a substitute." Also in 1881 he wrote to the Secretary of the Interior, indicating he was "recommending either to you or to Congress that the regularly appointed governor of this territory be required to his post of duty, or be asked to step aside and permit some other gentleman to take his place…." He tried again when Chester Arthur replaced the assassinated President Garfield, this time claiming he had been acting governor three-fourths of the time he had been in office.
Frémont and his family were apparently well-aware of Gosper's ambitions. Lily's diary notes that, when asked to send a personal business telegram for her father, she "sent off the telegram from the Fort as the village office is more than ever leaky now that Mr. Gosper is back."
Finally, when Frémont resigned in October 1881 and no replacement arrived until the following July, Gosper had an extended period to function as governor and lobby energetically for the full-time position – only to learn President Arthur had selected Frederick Tritle instead and had replaced Gosper as territorial secretary with H.M. Van Arman.
Gosper's fortunes declined steadily until he died, poverty-stricken, in California in 1913. Upon learning this, the Arizona State Legislature appropriated $200 to help with his funeral.
Days Past" is a collaborative project of the Sharlot Hall Museum and the Prescott Corral of Westerners International (www.prescottcorral.org). This and other Days Past articles are also available at archives.sharlothallmuseum.org/articles/days-past-articles/1. The public is encouraged to submit proposed articles and inquiries to dayspast@sharlothallmuseum.org. Please contact SHM Research Center reference desk at 928-445-3122 Ext. 2, or via email at archivesrequest@sharlothallmuseum.org for information or assistance with photo requests.